Easy walk of 35 minutes from the cottage on foot (maximum height difference – 150m).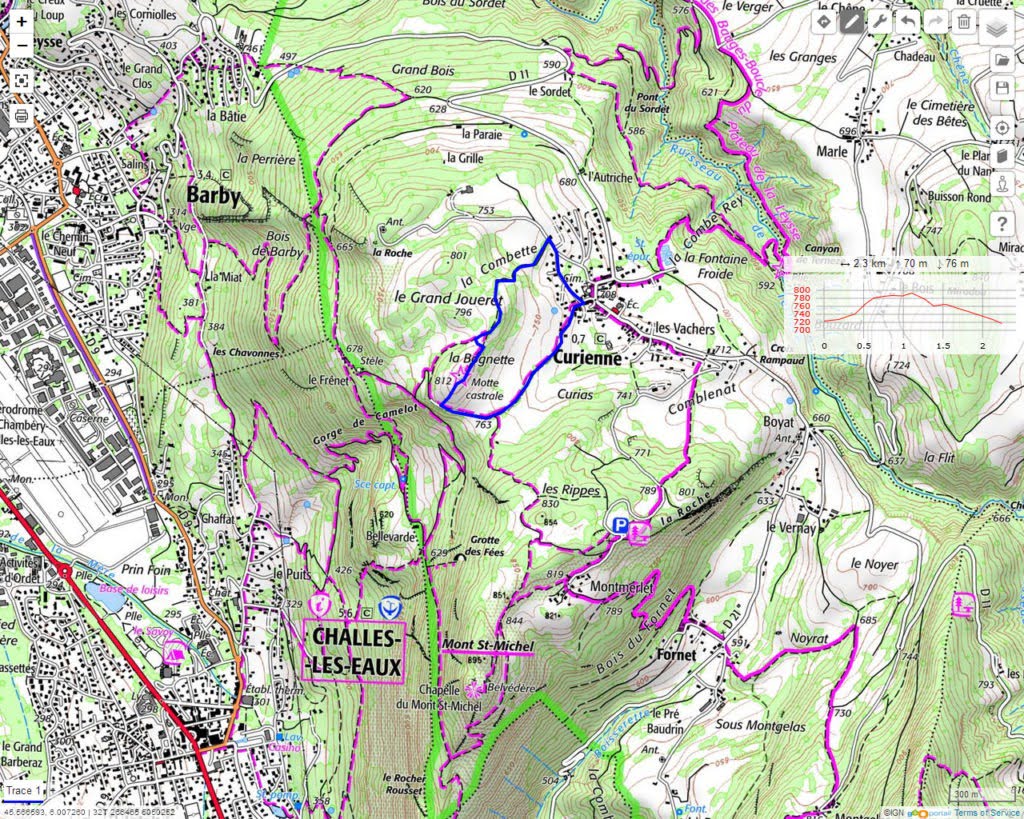 Take the "Chemin de la Cour" to the left by going up. Behind the last house on the left, take the path to the left: it climbs along a hedge, then under wood.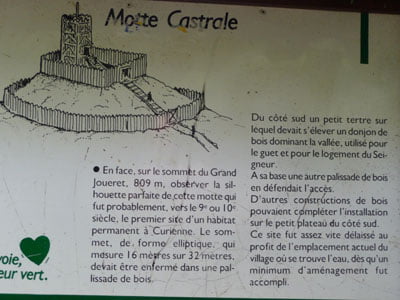 We pass over the village with a panoramic view of the Margeriaz and the Galoppaz. At the exit of the wood, take a left towards the top.
You are on the site of a wooden castle from the early Middle Ages. Panorama (identical to the one seen from Mont Saint Michel) on the Chartreuse massif, the Chambéry cluse to Bourget Lake.