Coming to Curienne without going to Mont Saint Michel is a shame!
Easy walk from the cottage, 250m vertical, 1 hour and a half round trip.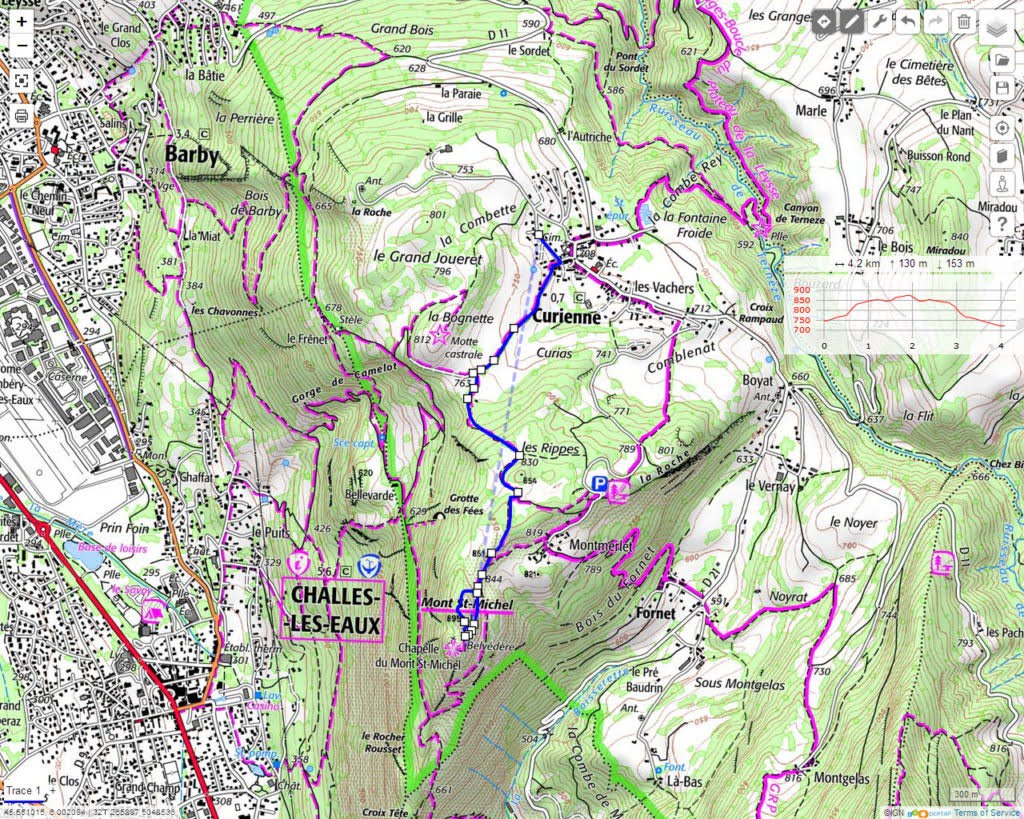 You can shorten by going to Montmerlet (road on the right after the centre of the village).
From the cottage, go down on the 'Chemin de la Cour", then take a right on the "Chemin de Bellevarde". Climb along the houses, quickly, the paved road becomes agricultural path. 10 minutes further, we arrive at the "Joueret" from where we see the castral clod on the right and the path to Mont Saint Michel on the left.
Once you arrive at the ruins of the old chapel, rather than continue towards the "new", we suggest you take the small path just opposite the right of the old chapel: it leads in 3 minutes to the panorama which is much prettier than from the chapel. Judge for yourself!