Classic walk that takes 3 and a half hours round trip : beautiful view of the "Plateau of Leysse" and Curienne.
At the start of the meadow pass ("Col des Prés"), 680 m of vertical drop; departing from Puygros (just after the hamlet of "Arvey", blue track on the map below), 820m. We have a preference for the start of the "Col des Prés" –meadow pass– (yellow path below).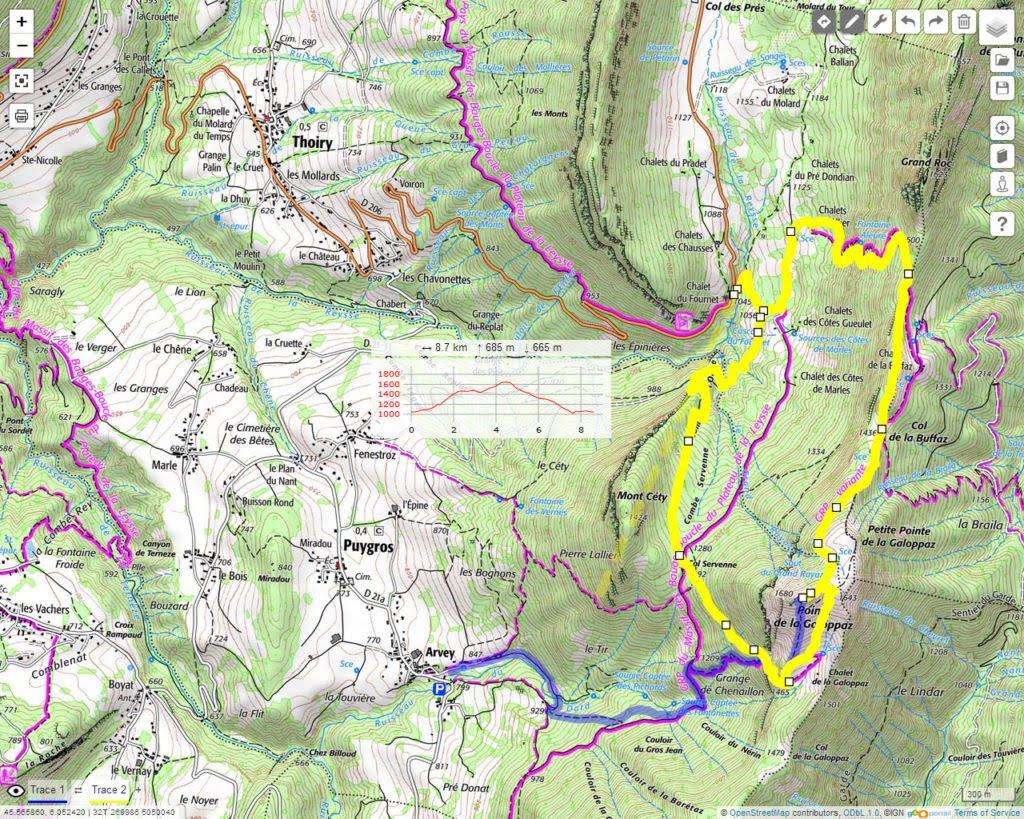 It can also be done in snowshoes (increase the time by a good hour).
The finish gives you a 360-degree panoramic landscape on all the Alps on one side and the Plateau de la Leysse (with Curienne) on the other.