Easy family walk: 2 hours and 30 minutes in total, 300 m of vertical drop.
Curian departure to La Thuile. At 3 km, just after the hamlet of Montoux, follow the small road to Necuidet, it's much prettier. Do not drive up to Necuidet, but turn left towards the village of La Thuile: notice the perspective on the "Plateau de la Leysse" with the Margériaz and the Peney on the horizon. Park in front of the party hall overlooking the lake.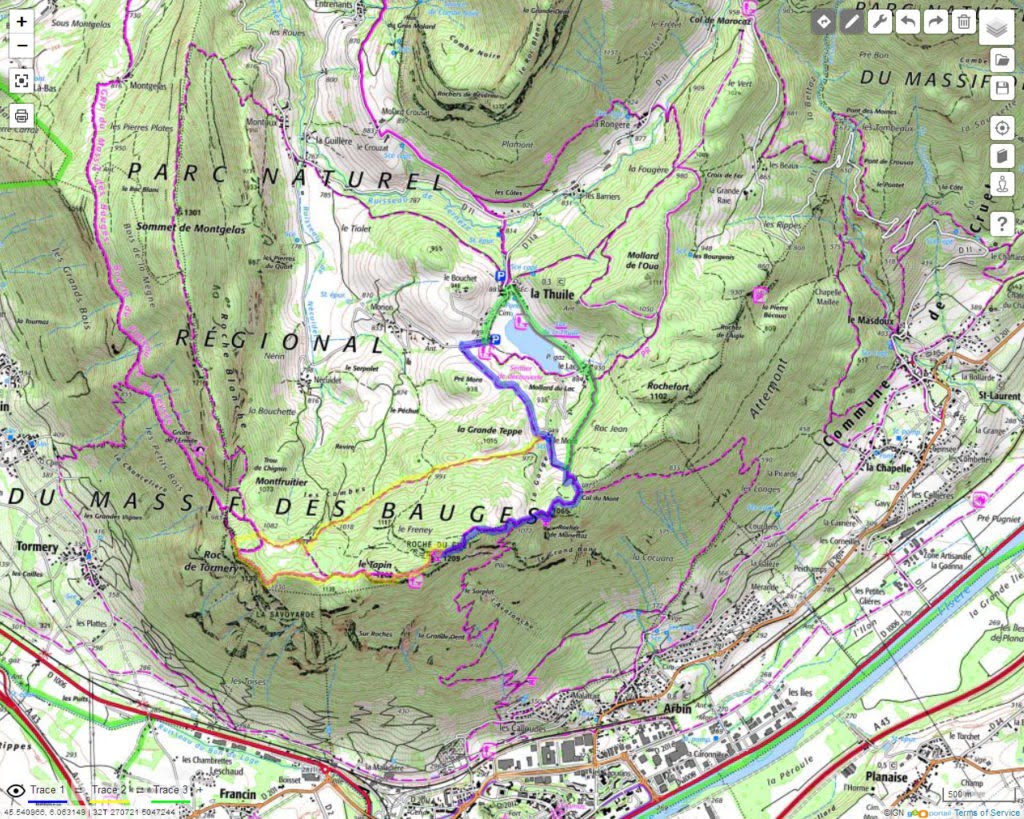 There are many variations: the blue track on the map above,is the most beautiful and the shortest.
Variation by the Tormery Rock and the "Grand Tapin" (yellow track above): 1h 15 more
Just before the house, take the right direction "La Savoyarde, Le Trou de Chignin" . Follow this path, and the yellow marks
At the Roc de Tormery sign, go back and forth without starting the descent: the view is stunning on the vineyards of Chignin and, further on the "Cluse de Chambery" and the "Montgelas".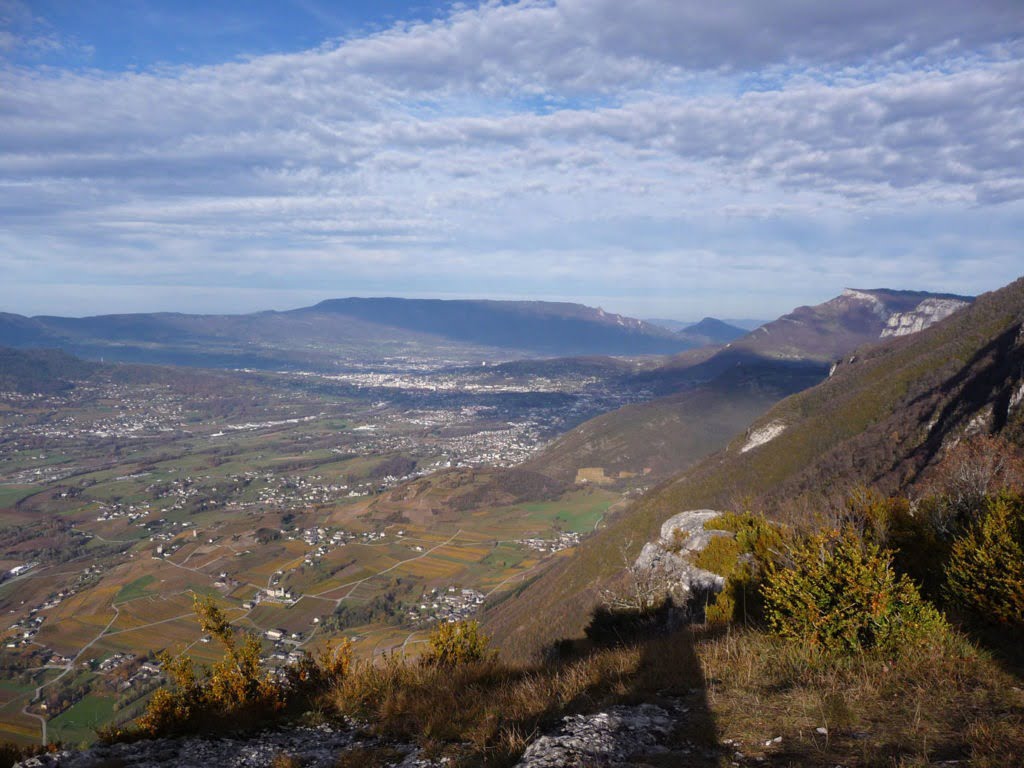 Then return to the fork and follow the route of La Savoyarde by the West Tapin and the "Grand Tapin". A cable pass is impassable in winter.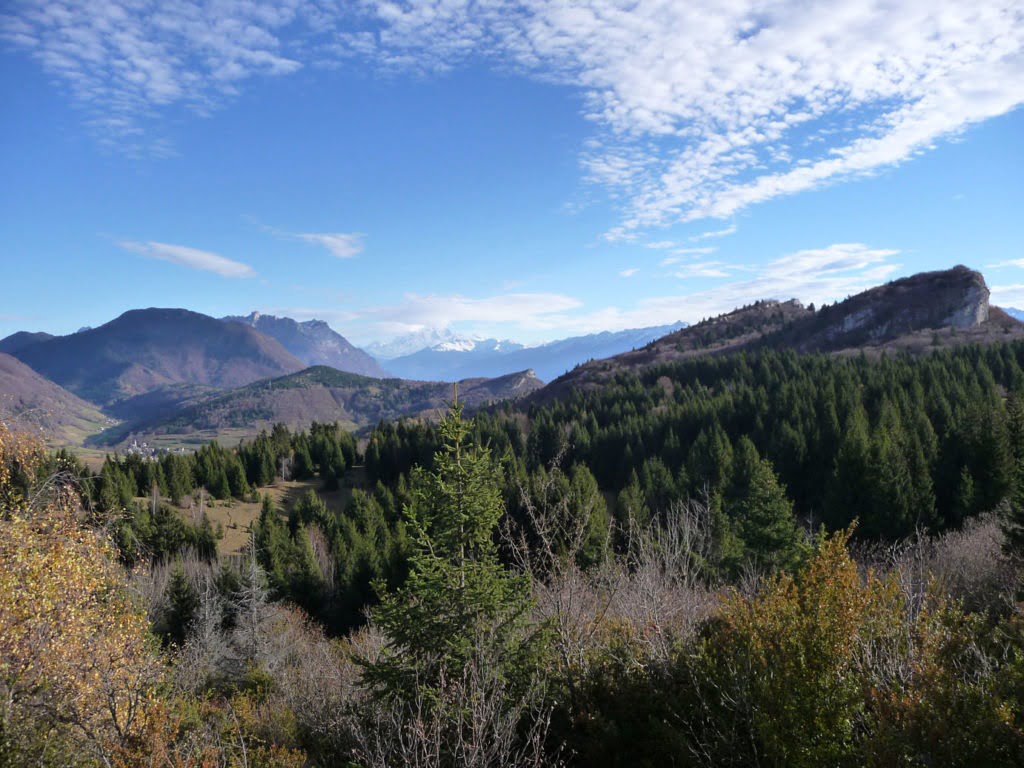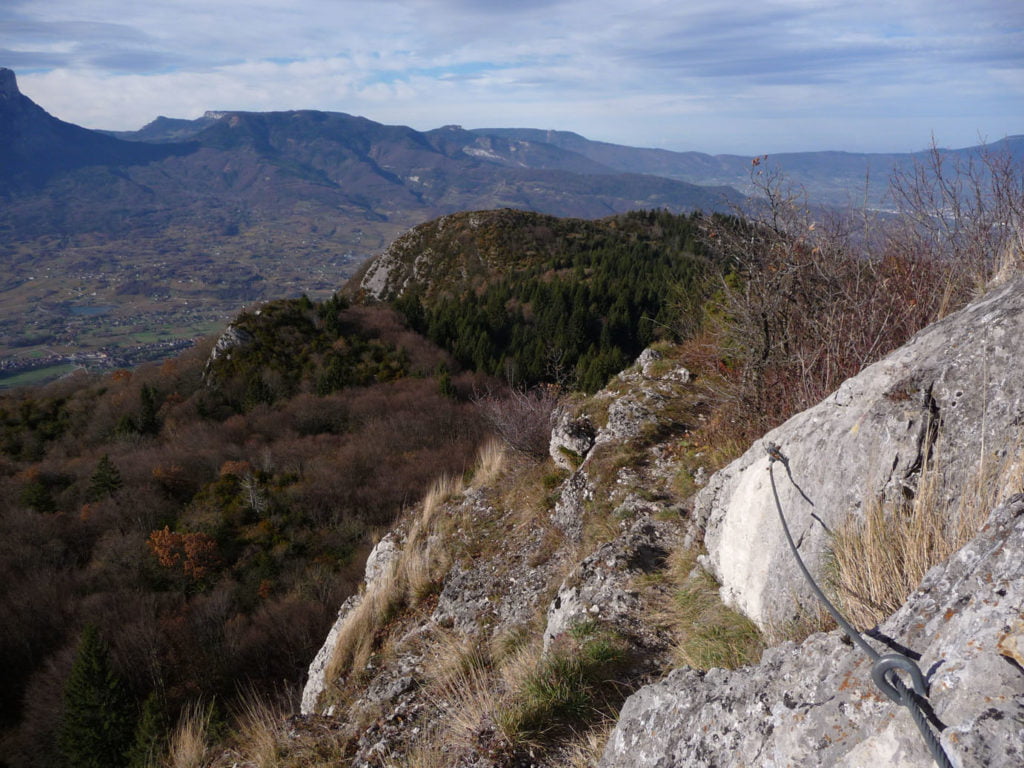 After the summit of the Grand Tapin, descend and follow the Roche du Guet direction.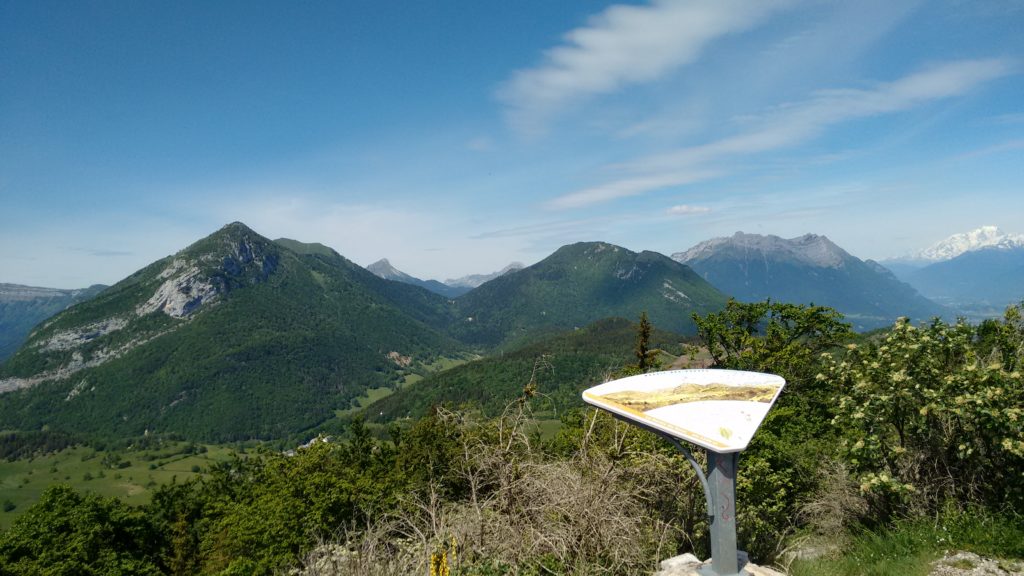 For the way back, you can follow the green route above and walk along the bank of the lake.