Facilities (design, furniture, accessories)
We wanted to welcome people with disabilities. For this, we obtained the "Tourisme et Handicap" accreditation in May 2009. This was renewed in June 2015, then in March 2019, again for the four impairments: motor, visual, auditory and mental.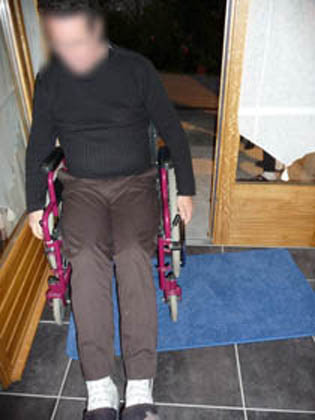 This article summarizes the improvements that have been made to improve their comfort. With each visit of the regional services, we got new suggestions to improve signage or accessories. And our customers with disabilities are also bound to make comments that we try to take into account.
The entrance WINDOW DOORS, like all the doors of the cottage, have the sufficient width for the passage of a wheelchair (0.90m). They are at the level of the tarred yard, with an aluminum threshold which means no step.
Some markers have been placed for visually impaired persons,on the patio doors, the shower window, the baking sheet.
Kitchen
The kitchen has also been specially designed to make easier to approach the wheelchairs. In the dining room the table was built with the same intention. Custom-made with its legth-cut ties, it allows people in wheelchairs to sit comfortably.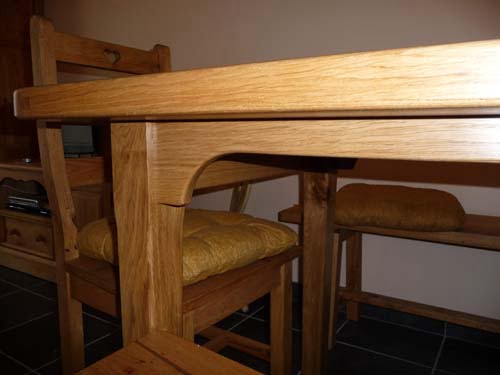 The rooms are large enough to install medical beds that can be rented in advance at Matériel Médical de Savoie: (+33)9 67 19 40 35.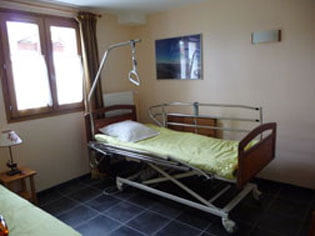 Installation according to your needs: it is possible, in each room, to leave a single bed for the accompanying person and to install a medical bed, or only a medical bed, with eventually a sick lift if necessary.
Sanitaries facilities
In the bathroom, the sink, with its ergonomic shape and staggered evacuation allows people with reduced mobility to lean on the edge and access the taps very easily.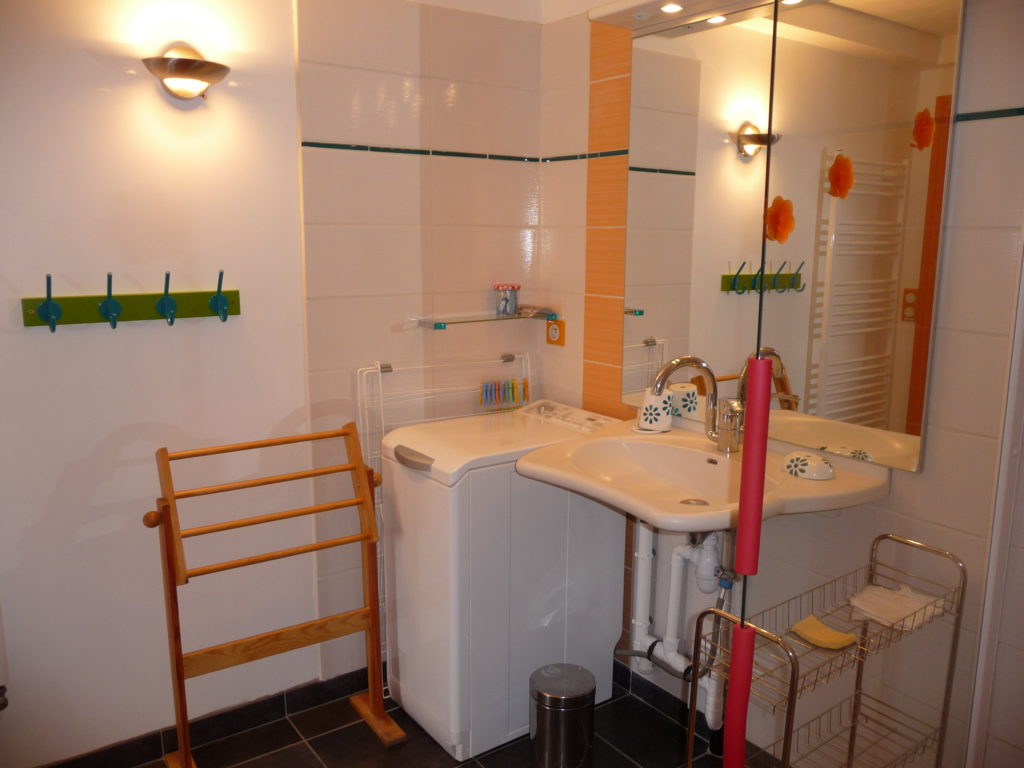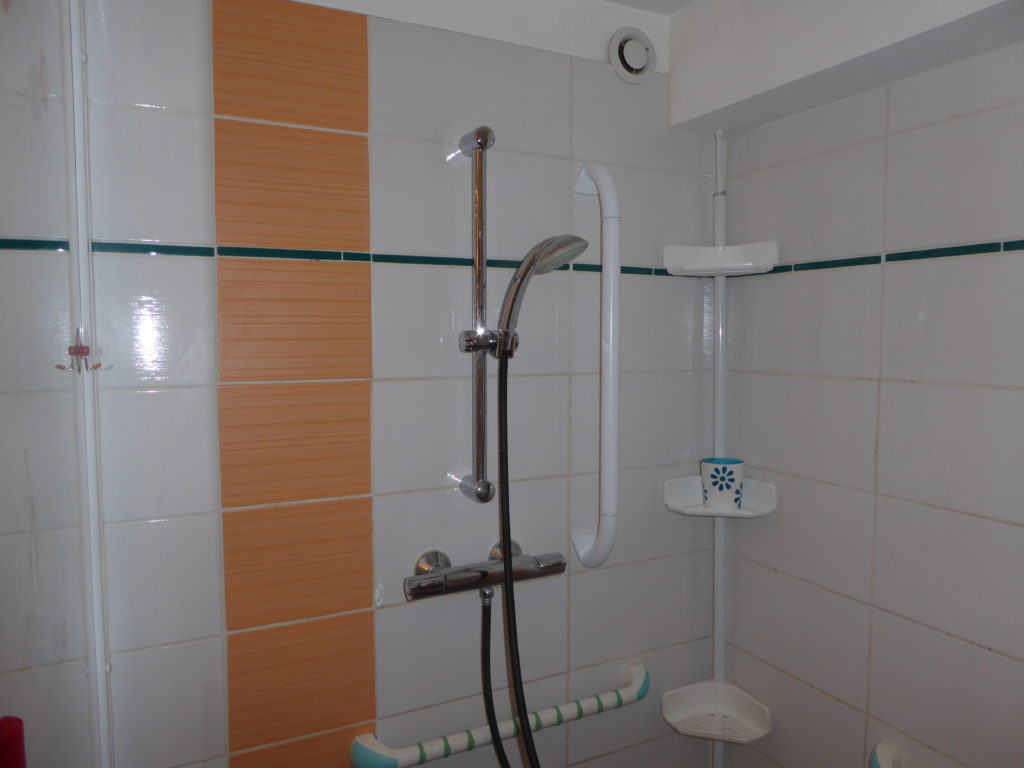 The Italian shower contains a seat and the coat racks are set at 1.30m high.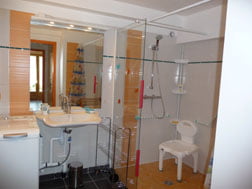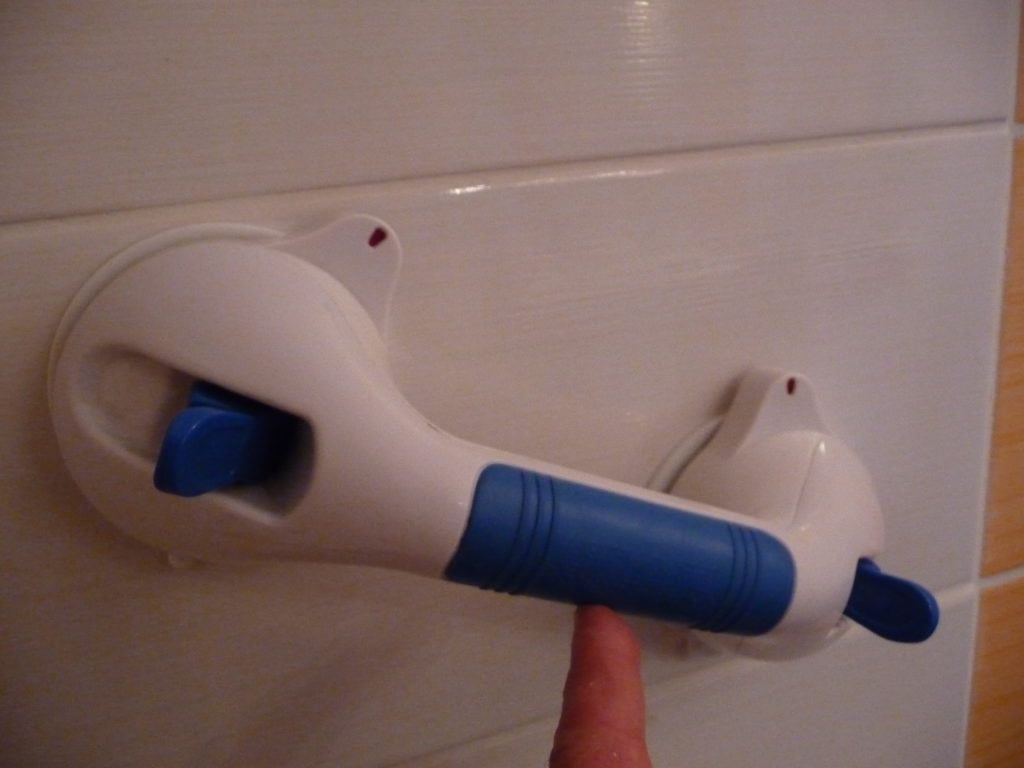 The toilet is wide enough to pass an electric chair and carry out the transfer from the right. A cord allows the door to be closed once seated.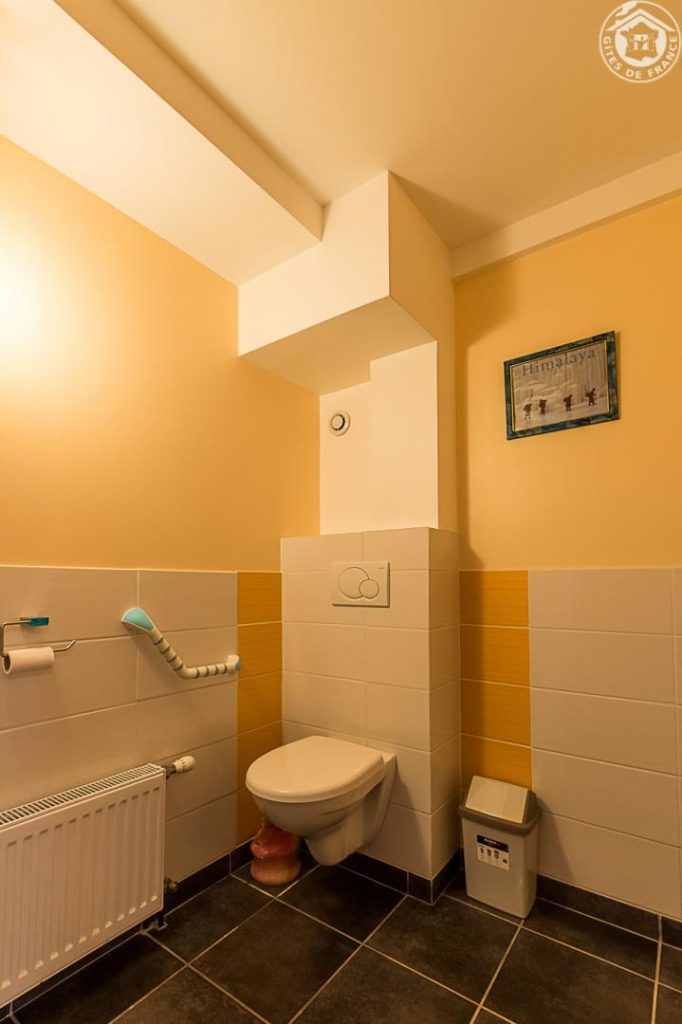 Preparing for your stay
To organize your adapted stay in Savoy, you will find very good ideas here. For more information, do not hesitate to visit the Savoie Mont Blanc disabled tourism page. Unfortunatly only in french !
Opinion of affected users
Many people with disabilities came alone or accompanied to enjoy our beautiful region; some do not want to talk about it, others are more loquacious. You will find below their testimonials filed on our guestbook.
All these people and many others have helped us to complete and adapt our offer. We thank them very much.
No companion
Just a few words for the physically disabled in wheelchairs who would like to afford a holiday without an escort. This is a cottage that should be advised!
Everything is arranged to make this holiday possible: wide entrance and wide interior doors, bathroom with Italian shower, kitchen (sink, gas with no element underneath that could be damaged by a wheelchair), large room, and so on. Whether you're in a manual or electric wheelchair : no worries !
In addition, if you need a nursing practice every day, it is also possible, as is possible the delivery of medical accessories by a pharmacist near Curienne.
One more thing: there are adapted transport that can pick you up and bring you back (whenever you want) for walks in the 20 municipalities of the Chambéry Basin ; and even further (unbeatable prices).
As for the reception, the landscapes, the calm : everything is inscribed in the previous testimonies and everything is true!
Nadège
Unfortunately Nadège's testimony above (page2) is no longer relevant: to move with your own wheelchair in the Chambéry agglomeration, you now have to pay a higher price. If you do not have a suitable vehicle for your wheelchair, and are not permanently domiciled on the territory of the Chambéry agglomeration, it is necessary to make a request for a quote to:
SYNERGIHP RHÔNE-ALPES
130 rue de la Poudrette
69100 Villeurbanne
(+33)4 37 72 30 30
info@gihp-sa.com