You reach the Soldanelles via a paved path that extends through the courtyard in front of the cottage. Cars can be parked in front or under a shelter just to the left of the entrance. The front door is sheltered from the elements, allowing smokers to consume outside.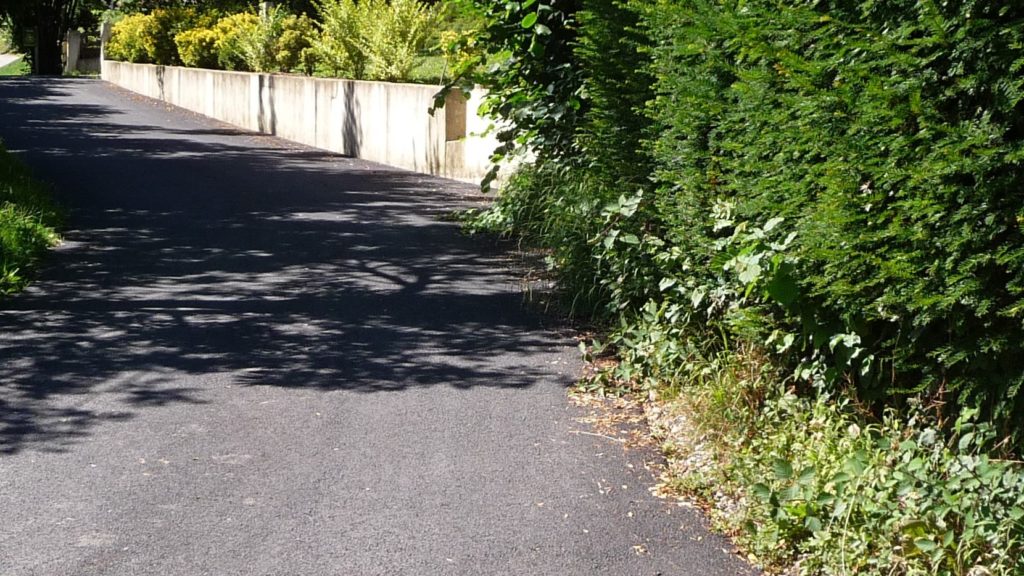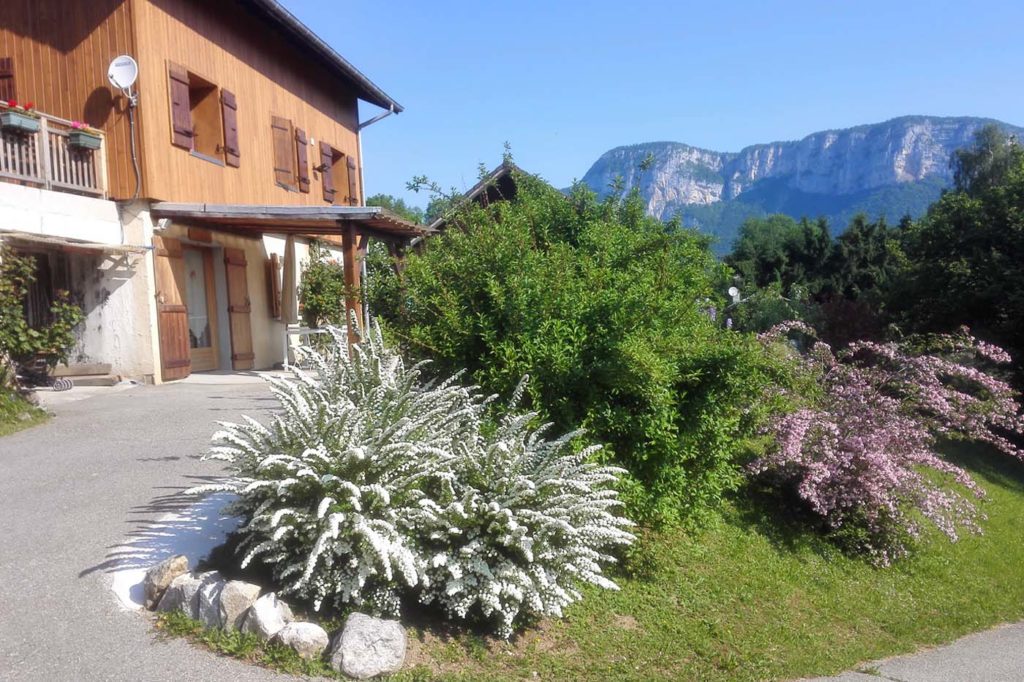 Completely redone facade at the end of 2017, with enhanced thermal insulation, and enlarged covered garage space.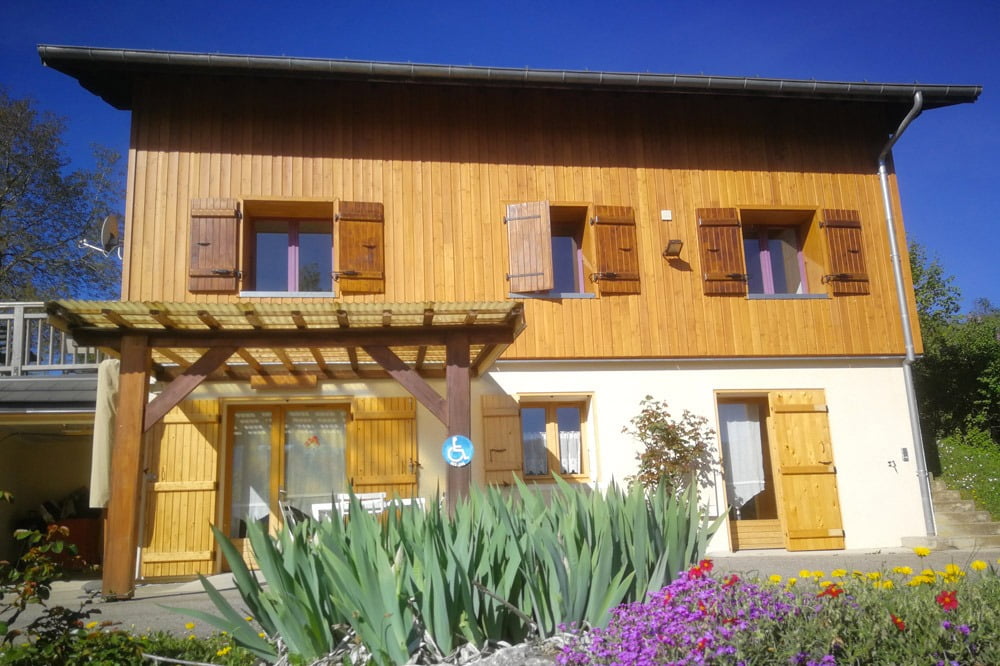 A garden lounge with a table, 6 chairs, an umbrella, 2 sunbathing with cushions is available.
Grassy courtyard and terrace, panoramic view of Mount Margeriaz
Fans will also find a barbecue for summer grills.