In the bathroom the italian shower is tiled non-slip; chair and support bars will make people with reduced mobility feel comfortable. The sink is equipped with a staggered syphon and a 0.90m X 1.10m mirror. The glass is marked and protected by coloured markings. Mixed towels dryer (heating or electric).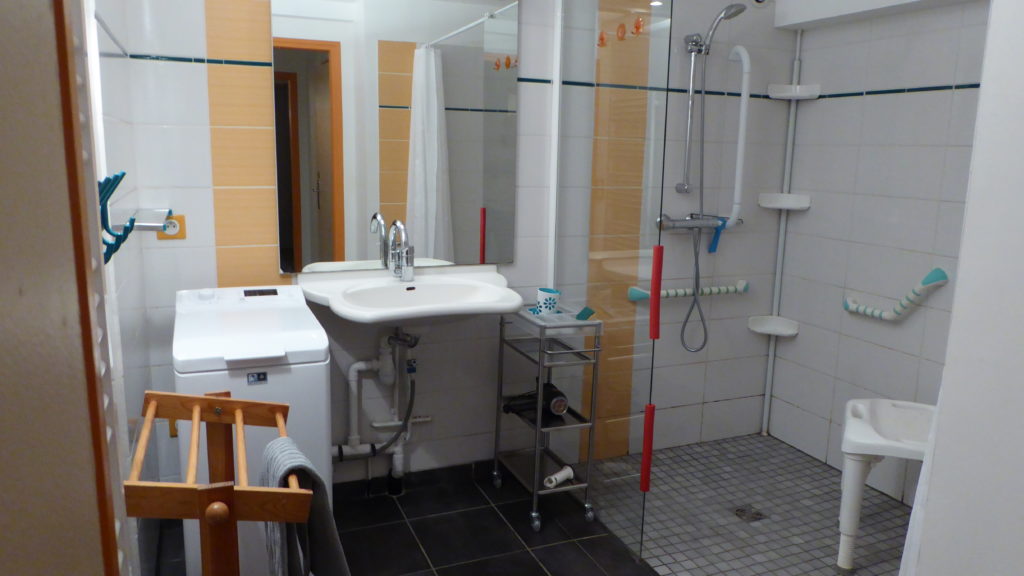 A 5 kg washing machine is available.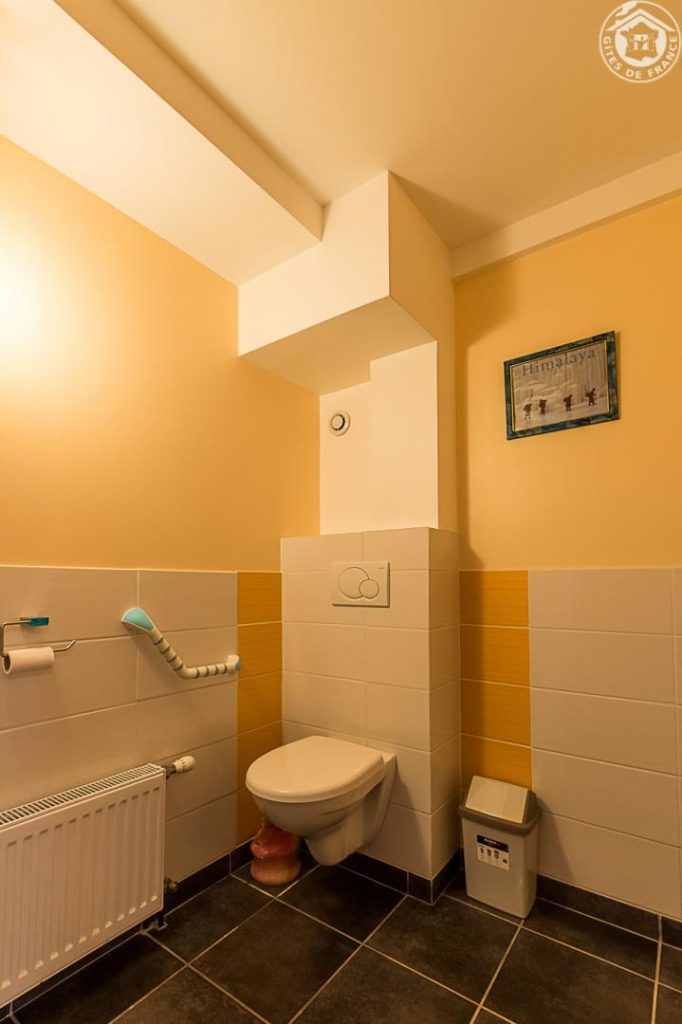 Toilet facilities for disabled persons: bent support bar, wide chair clearance, door closure from seat
Cleaning area (brooms, vacuum cleaner, table and iron) and storage in this closet located in the hallway.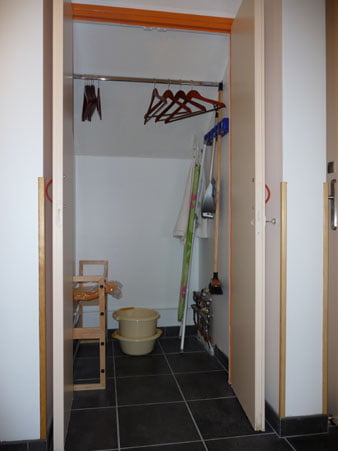 Coat rack and mobile shoe storage easily accessible.