Average difficulty walk 900m of often steep gradient, 3 hours of climbing, start is 20 minutes by car from Curienne.
Panorama on the Plateau of Leysse, Feclaz, the combe of Chambéry and all the Alps (Parmelan, Tournette, Mont Blanc, Vanoise, Belledonnes, Granier, etc.). You can do this snowshoe ride in the winter: it's even more beautiful (count an hour and twenty more on the round trip)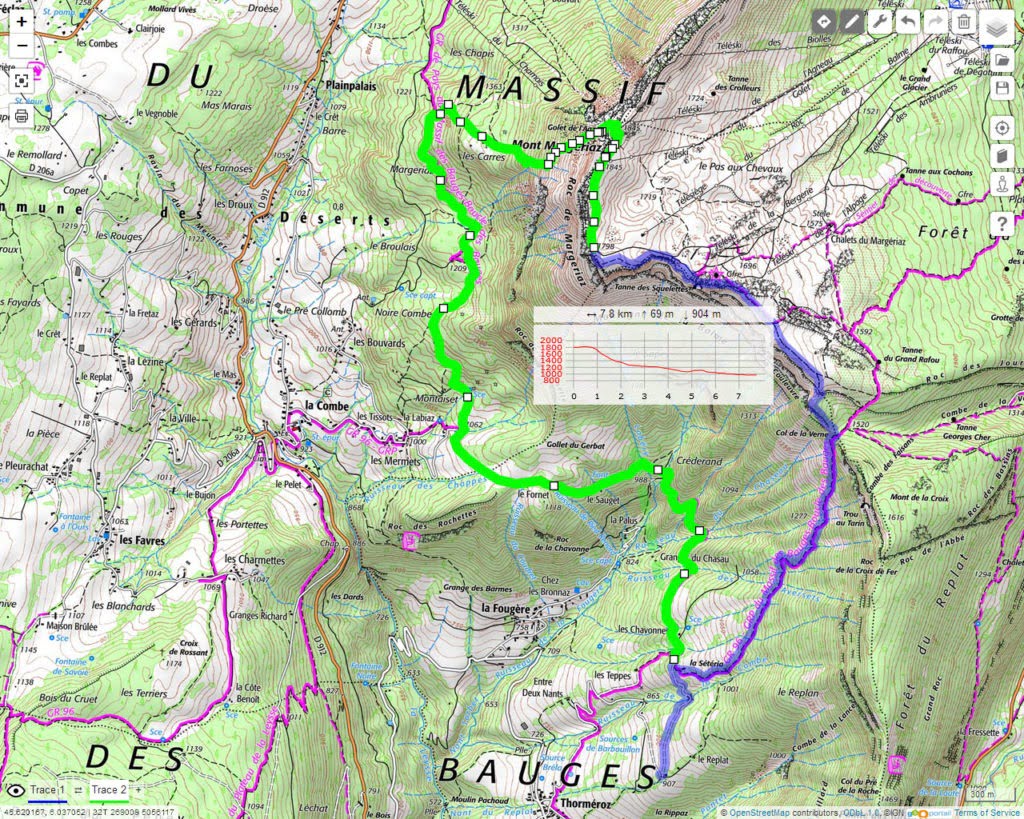 Go to Thoiry, follow capital, continue after the church towards Thormeroz. Arrived in Thormeroz (about 1.2 km after the village), take right towards the Chavonnes in the center of the hamlet. Park as soon as the path is no longer roadable (place called The Repla). The blue track above illustrates the direct climb.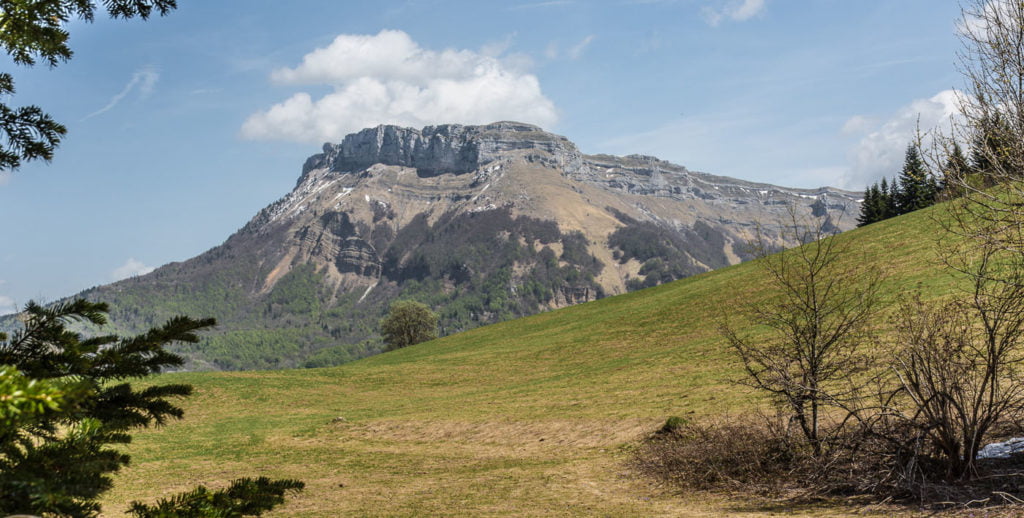 Continue about 800m on the stony road, then to the houses, leave the road and take right (GR marking).
Leave the GR to the left after a small jump from which one can see the summit cliff. The GR continues towards the Verne Pass.
Walk to the edge of the cliff: the landscape begins to be beautiful (Leysse Plateau, La Feclaz). At the first "attention chasms" panels, the panorama to the EST is already complete. Follow the trail on large lapiaz dug by erosion (be careful where you set foot)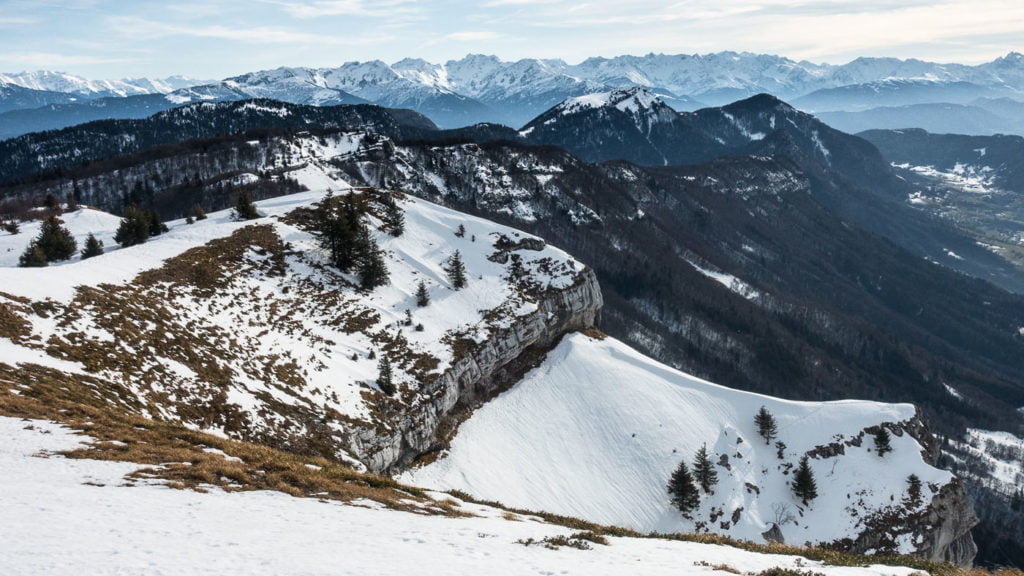 .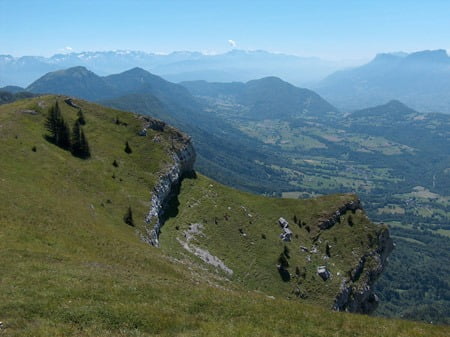 Continue to the corner of the cliff, from where you have the most beautiful 360-degree view, but that is not yet the summit, this one being visible further north at 5 minutes. Enjoy the view before descending (about 1h 40) by the same path or by the variant below.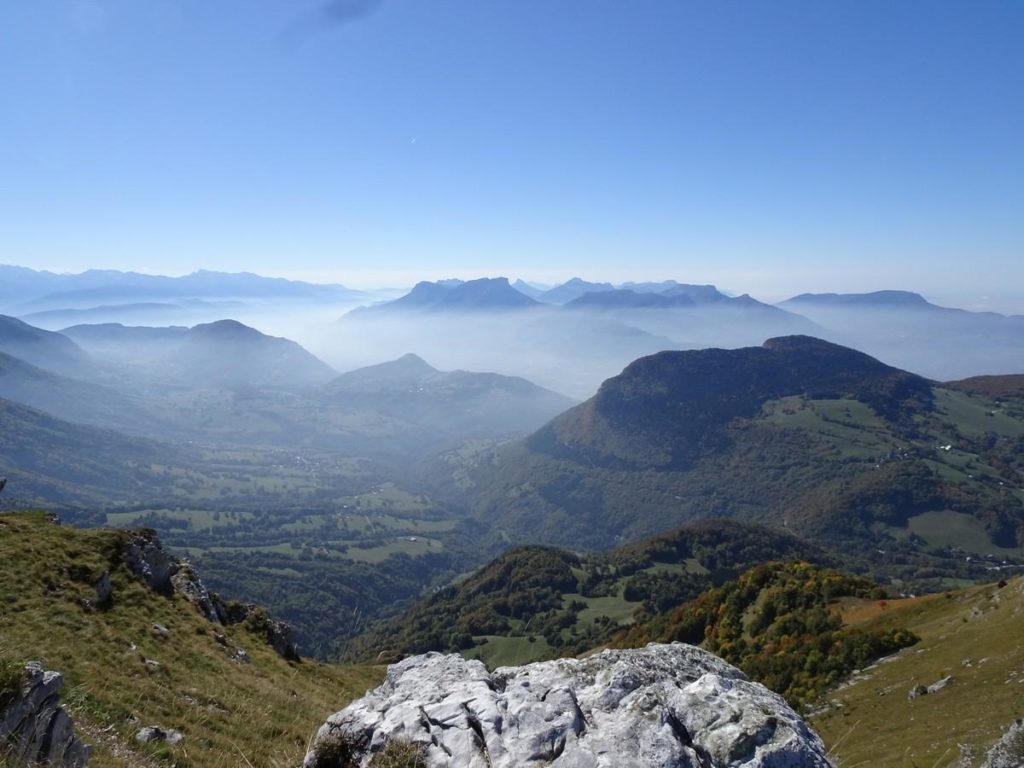 Variation (green track on the map) back by the "lamb's golet"
This narrow passage to the left in the cliff, just before the top of the 2nd ski lift coming from the viewpoint, leads to a steep path that joins the place called Carres, then the top of the hamlet of La Labiaz. We then follow the forest path to the Chavonnes from where we left. Very nice variant to reserve for dry weather!